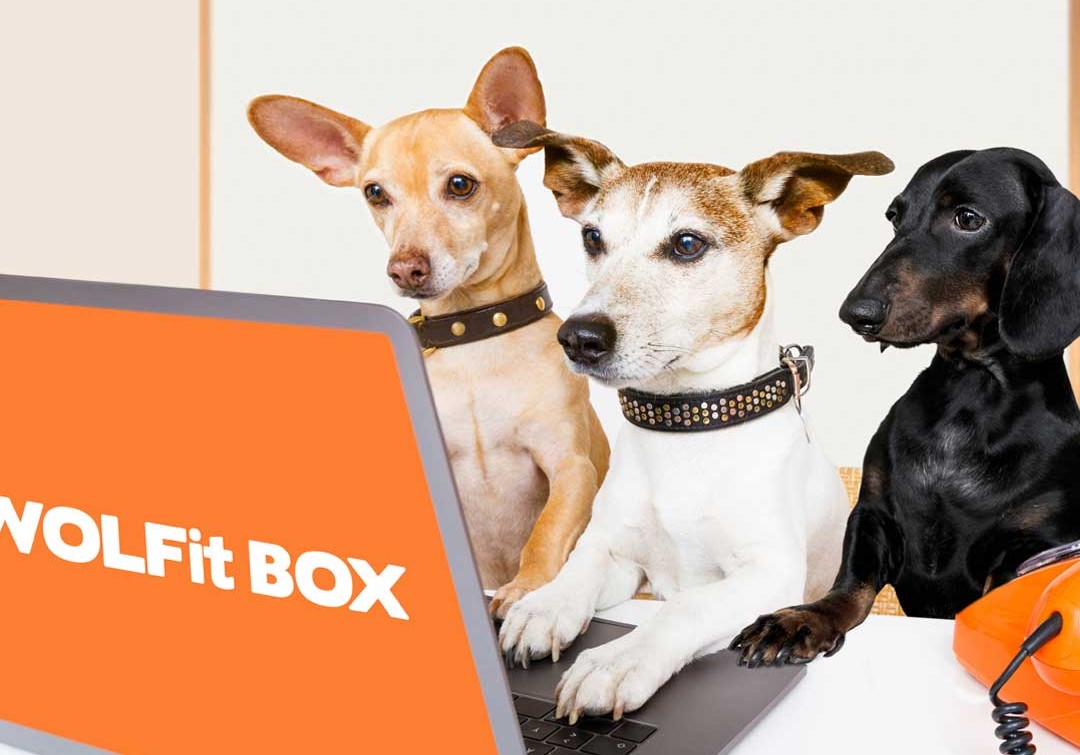 How should you choose your dog's box? First, select your pup's box based on their weight. You'll then be asked to answer some questions about them (activity levels, allergies etc.) so we may optimise their meal plan and... hoorah! Your pup is part of the WOLFit Pack!
You'll receive an email letting you know when their first box will arrive. If you have any questions or need assistance, you can reach out us anytime, we love to hear from you! There are no lock in contracts, you may pause, un-pause or cancel your pup's box at any time. 
What are you waiting for? Come and join the WOLFit Pack!